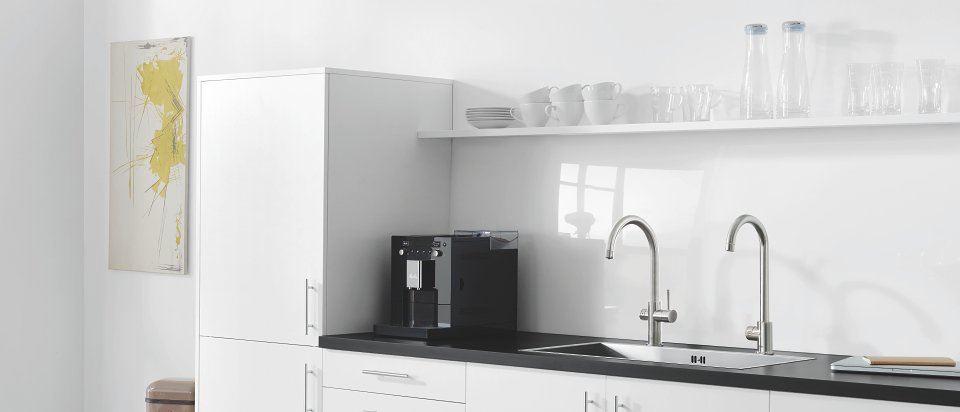 Turn your office space into a bottle-free zone
WATER TAILORED TO ALL TASTES – STILL, MEDIUM OR SPARKLING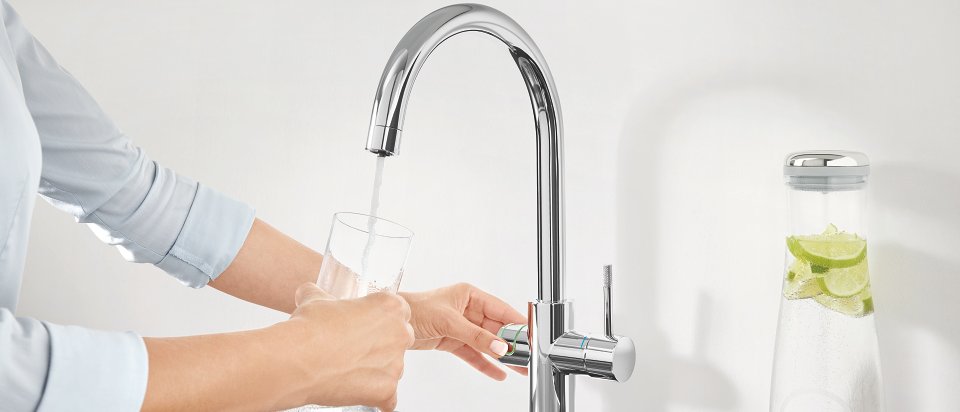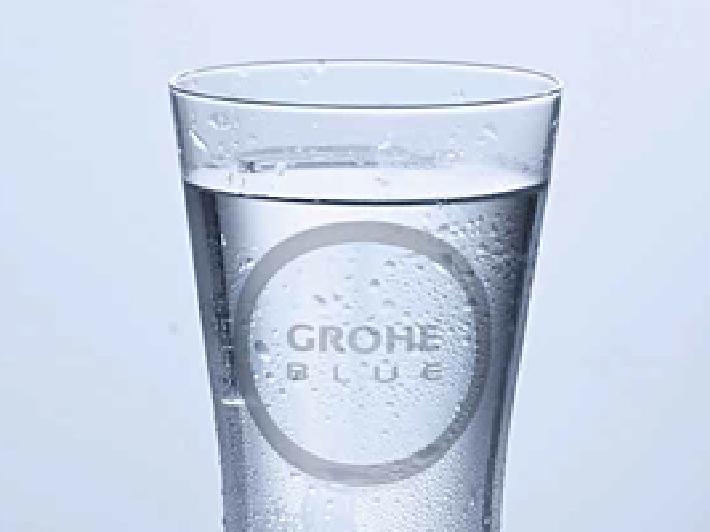 Still
Great-tasting chilled still water, freshly filtered.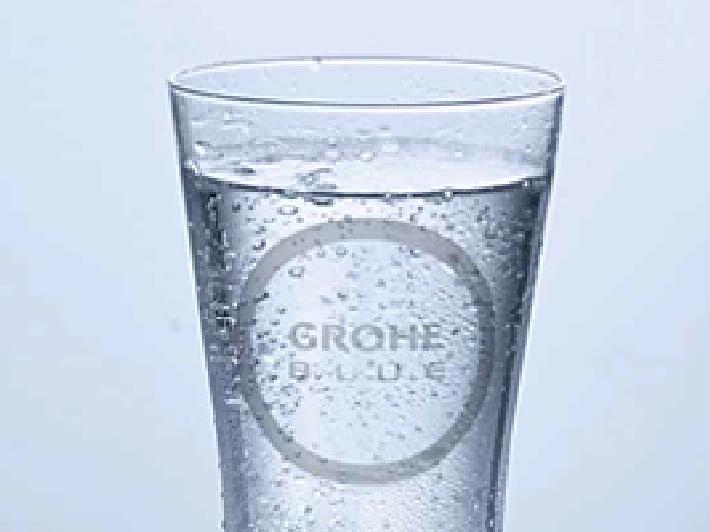 Medium
Sparkling – but not too much? More of a medium sparkling? Coming right up.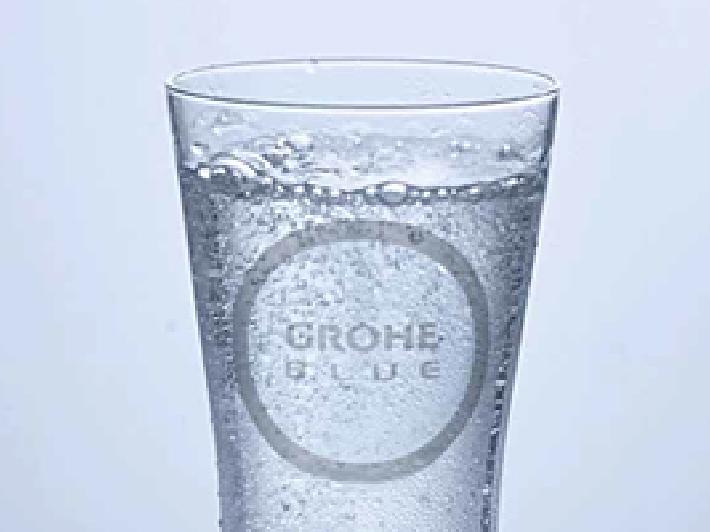 Sparkling
Alive with bubbles for an instant thirst-quencher.
Find a showroom near you
GREENER, CHEAPER AND EASIER TO MANAGE – GROHE BLUE PROFESSIONAL WATER SYSTEM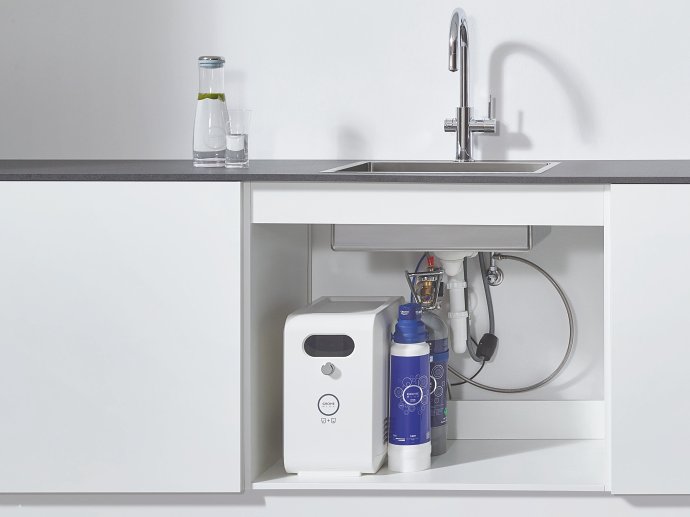 TAP with separated inner water ways for unfiltered tap and filtered drinking water, turnable by 150°. Available with pull-out mousseur.
PUSH BUTTON with illuminated LED ring for still, medium and sparkling water.
COOLER for chilled and sparkling water supply with integrated display and WLAN connectivity.
HIGH PERFORMANCE FILTER selectable in 4 different types and capacities.
CO2 BOTTLE for up to 350 Liter sparkling water. Available in 425 gr (60l) or 2 kg (350l) size.
Your GROHE Blue Professional faucet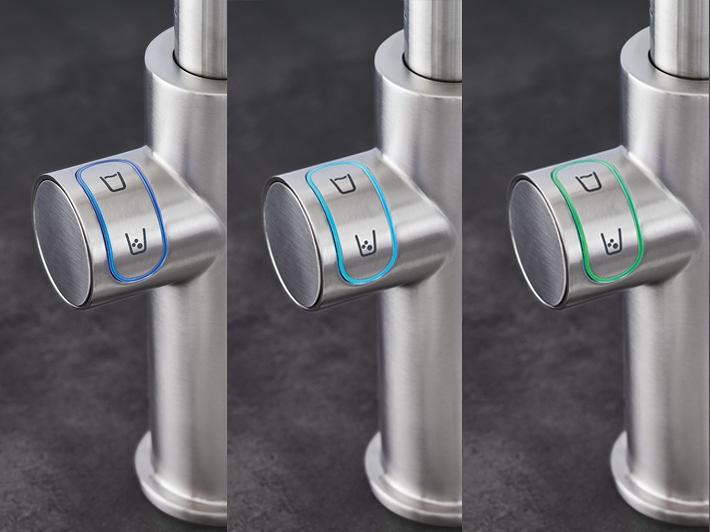 Handling
Beautifully designed to deliver your ideal glass of water. Use the buttons on the handle: For cool, still water: just push the top button. The LED lights up blue. A gentle, medium sparkling? Press both buttons in sequence – the LED lights up turquoise. For water that bubbles with refreshment: just press the lower button – the LED lights up green.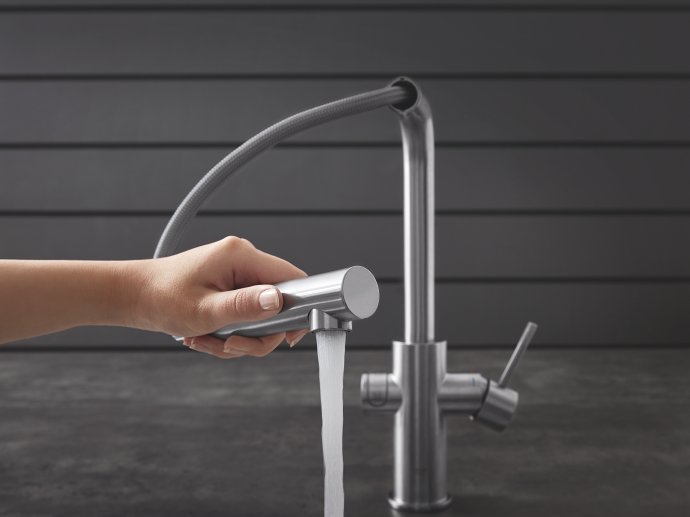 Pull-out mousseur
Great function and flexibility. GROHE Blue Professional's pull-out mouser head makes cleaning the sink and filling larger pitchers easier. Available in all three contemporary tap shapes.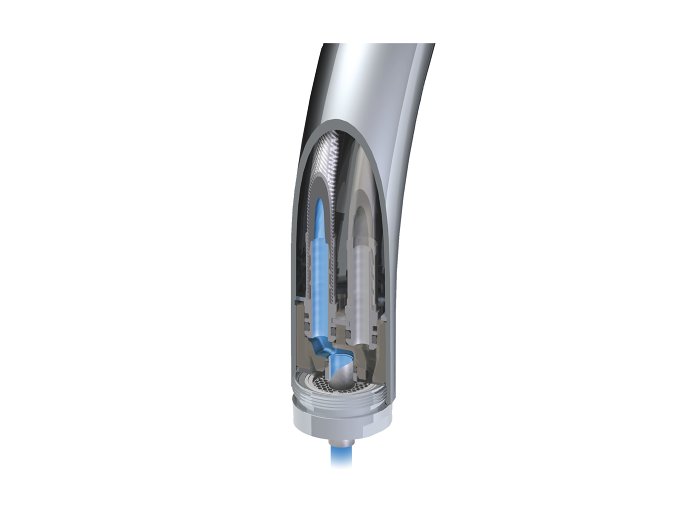 Internal waterways
Nothing can affect the great taste. Thanks to separated inner waterways inside the tap, filtered water never comes into contact with anything that could affect its clean, pure taste.
THE INNOVATION AT THE HEART OF GROHE BLUE PROFESSIONAL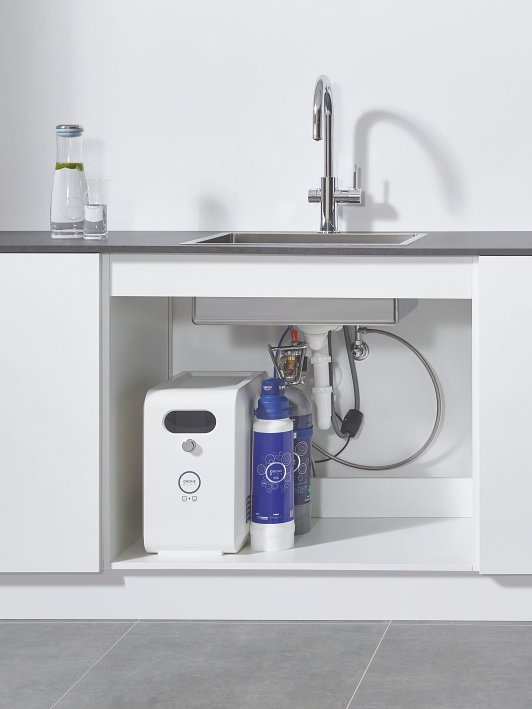 COOLING TANK
12 L/hr, enough for 40 people per system
Cooling temperature pre-adjustable between 6 – 10 °C
COLOUR DISPLAY
Easy software set-up and capacities
Notifications explained in text form
PUSH & TURN
Comfortable handling via push & turn control for system settings
WLAN CAPABILITY
Connect with smartphones/ tablets for effortless monitoring, tracking of consumption & capacities
SUSTAINABLE DESIGN
Standard electricity supply 230 V
Energy consumption: 0,15 € per day
A SLEEK, STYLISH SILHOUETTE
Clear the clutter and enhance your workplace kitchen. GROHE Blue Professional taps' form is as attractive as their function. Choose from three sleek spout shapes and two durable finishes for a water system that perfectly fits your space.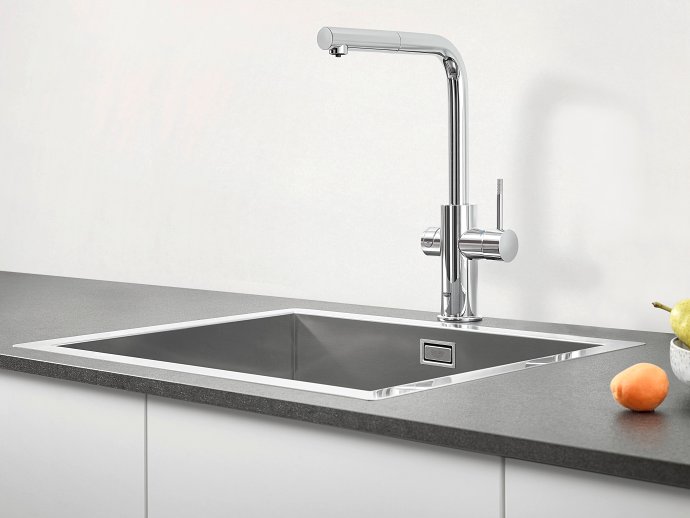 L-shaped spouts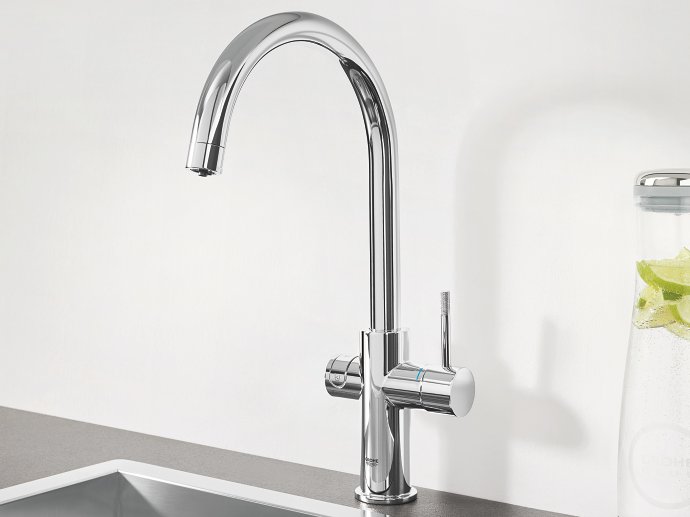 C-shaped spouts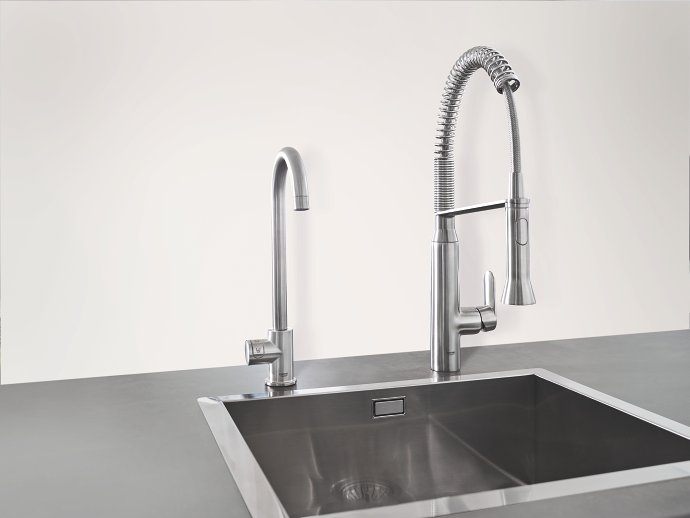 GROHE Blue Professional Mono
TAKE A CLOSER LOOK AT GROHE BLUE ULTRASAFE FILTER
Kitchen faucets with carbonized & filtered water
EACH GROHE BLUE PROFESSIONAL CONTAINS