GROHE on Instagram
HERE YOU CAN FIND MORE INFORMATION ABOUT OUR INSTAGRAM POSTS.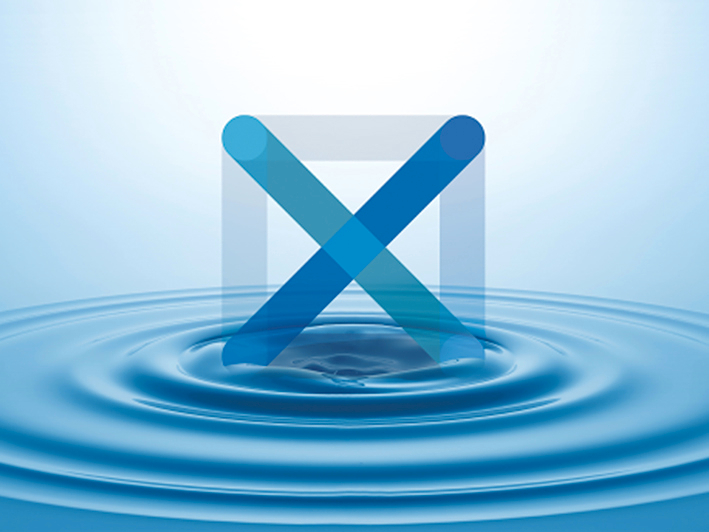 GROHE X
Experience a completely new way of interacting – with GROHE X.
GROHE presents a revolutionary industry-first digital platform full of informative and inspirational content tailored to your needs.
GROHE IN YOUR INBOX SUBSCRIBE TO OUR NEWSLETTER AND RECEIVE SPECIAL OFFERS AND THE LATEST TRENDS AND INSPIRATIONS FOR YOUR HOME.
IMPRINT
Grome Marketing (Cyprus) Ltd
P.O. Box 27048 CY-1641 Nicosia, Cyprus
https://www.grohe-mena.com/en_cy/company/legal-info.html
Legal formHE 24498
VAT NUMBER 10024498T
Secretary:Phivos Pelides
Board of the Executive Directors:
LARS CHRISTOPH GIESENKIRCHEN
HIROFUMI KOIZUMI
PER OLOF JONAS PERSSON BRENNWALD
PHIVOS PELIDES
Address
195 B, Old Nicosia-Limassol Road, Dhali Industrial Zone, CY-2550 Nicosia, Cyprus
Telephone +357 22 465 200
LEGAL NOTICE
This Legal Notice provides the conditions under which the information on the website https://www.grohe.de/de_de/ and https://pro.grohe.com/de/21365/fachpartnerseite/ (hereinafter re-ferred to as "website(s)") of Grohe Germany Vertriebs GmbH (hereinafter "GROHE") may be used. Please read the legal information carefully, as by accessing the GROHE website you expressly agree to the conditions listed below and any changes and additions to these conditions.
1. Copyrights
© Copyright Grohe Deutschland Vertriebs GmbH, Porta Westfalica, Germany
All rights reserved. Texts, images, graphics, sounds, animations and videos as well as their arrange-ment on the GROHE website are protected by copyright and other protective laws. You have the right to use the content offered on the website within the scope of the functionality offered and only for personal purposes. In addition, the content may not be copied, distributed, changed or made accessi-ble to third parties for commercial purposes.
2. Trademark Rights
Unless otherwise stated, all GROHE trademarks on the website are protected by trademark law. This applies in particular to brands, company logos and emblems from GROHE.
All brands and trademarks mentioned on the website, which may be protected by third parties, are sub-ject without restriction to the provisions of the applicable trademark law and the ownership rights of the respective registered owner.
3. Liability
GROHE compiles the content of the website with the greatest possible care and ensures that it is regularly updated. The images, texts and other representations made available are for general and non-binding information only. GROHE assumes no liability or guarantee for the topicality, correctness or completeness of the information provided. In particular, GROHE does not accept any liability for losses caused by the use or distribution of this information or in connection with the distribution / use of this information. Furthermore, GROHE excludes liability for damages that arise directly or indirectly from the use of this website, insofar as these are not based on intent or gross negligence on the part of GROHE.
The GROHE websites may contain links to third-party websites. GROHE has no influence on the con-tent of these directly or indirectly linked websites. The respective provider or operator of the website is always responsible for the content of the linked pages. GROHE therefore assumes no liability for damage resulting from the use of third-party websites and also assumes no responsibility for their con-tent and function.
GROHE reserves the right to change, add or delete the GROHE website and the Legal Notice in whole or in part at any time, or to cease publication temporarily or permanently.
5. Data Protection
The data collection and data processing by GROHE takes place in accordance with the provisions of the GROHE data protection declaration. Please read the data privacy declaration carefully, which you can access via the following link: https://www.grohe.com/en/corporate/privacy.html
6. Blocking of use
If there are reasons to believe that this Legal Notice has been violated or GROHE suspects fraud or abuse, GROHE reserves the right to block access to the website in individual cases.
7. Online Dispute Resolution
The European Commission provides a platform for online dispute resolution, which can be found un-der http://ec.europa.eu/consumers/odr/.
GROHE will not take part in a dispute settlement procedure before a consumer arbitration board.
Community Guidelines