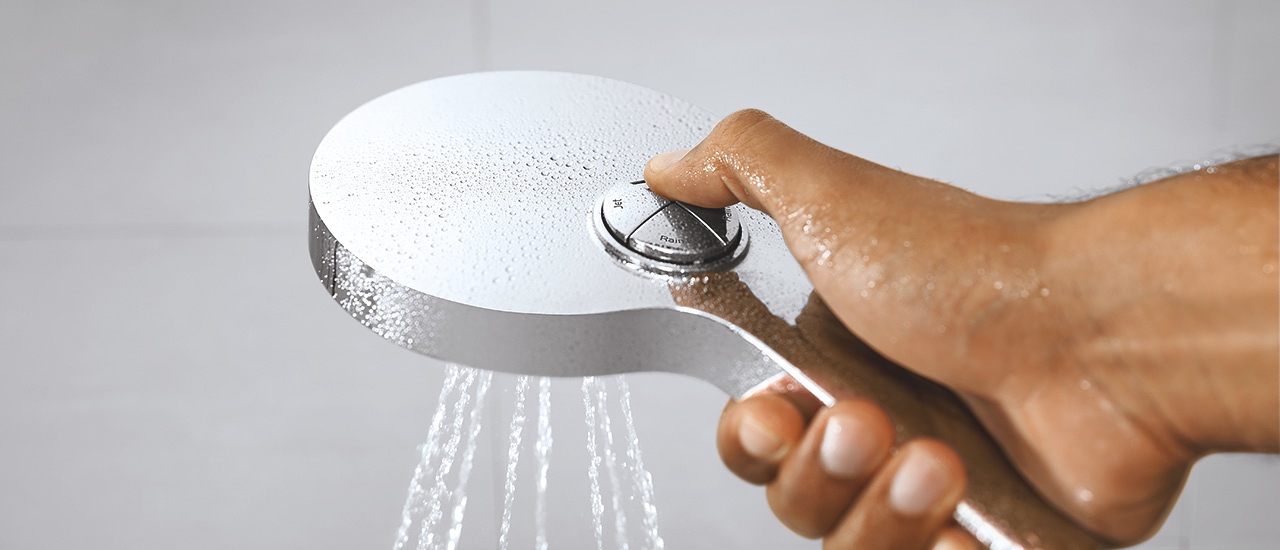 Power&Soul Cosmopolitan
Probably the most innovative shower in the world.
With its cohesive use of flat cylindrical shapes and stepped detailing GROHE Power&Soul® Cosmopolitan is the perfect choice for modern architectural bathrooms. Three sizes of hand showers feature a choice of up to four truly innovative spray patterns: GROHE Rain O² , Rain, Bokoma Spray and Jet. Refined and honest, Cosmopolitan style is a meticulous balance of design and functionality. Influenced by modern architecture, it fuses bold geometric shapes with advanced engineering.
Find Your Showroom
GROHE Power&Soul® Cosmopolitan showers have been created with full appreciation of your moods and needs. Four innovative spray patterns: GROHE Rain O² , Rain, Bokoma Spray, and Jet offer a choice of tempting experiences. And with the introduction of the new One-Click Showering – switching between the four patterns has never been easier. Three sizes of hand showers are available in a choice of two designs: Cosmopolitan and Contemporary – created to ensure complete design coordination with your bathroom interior. For a personalised shower experience night and day, choose GROHE Power&Soul®.
Spray Patterns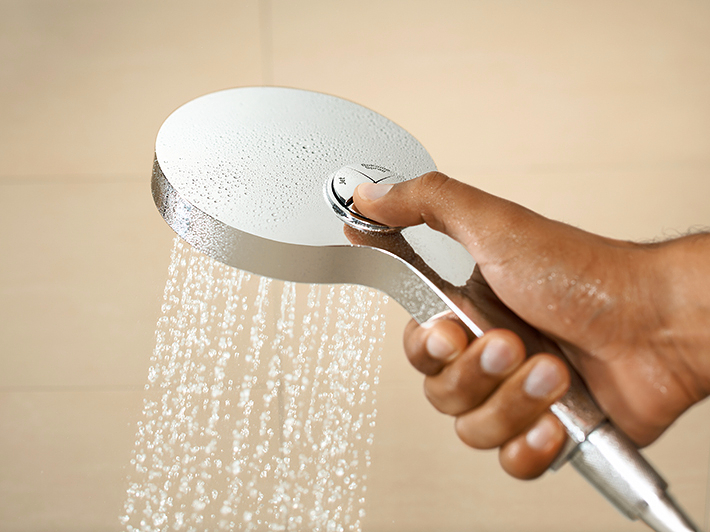 GROHE Rain O²
A soft, smooth spray based on our original Rain spray. Air is drawn into the shower head and mixed with the water for a wider and fuller spray.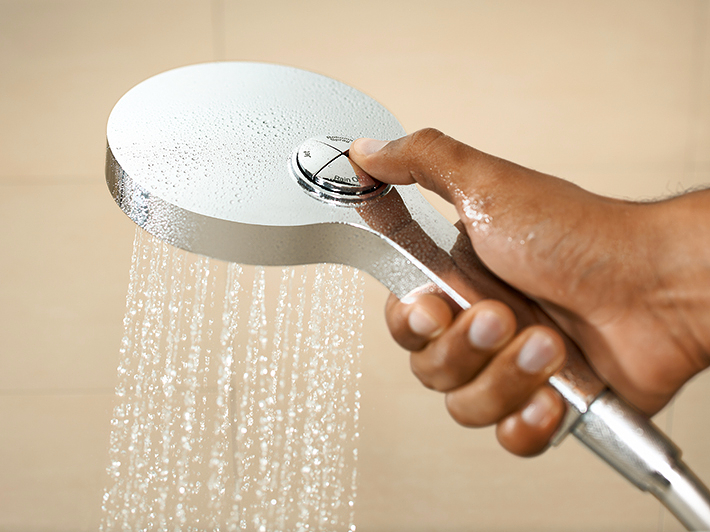 Rain
An effective pattern to brace the skin. Mimicking exhilarant heavy rains, the spray provides a full and even coverage.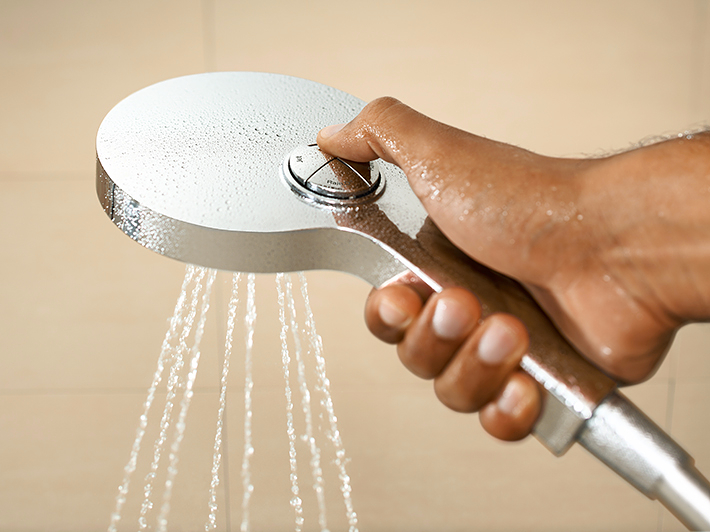 Bokoma Spray
A not just pulsating but moving circular spray for a stimulating massage that unprecedentedly revives the spirit.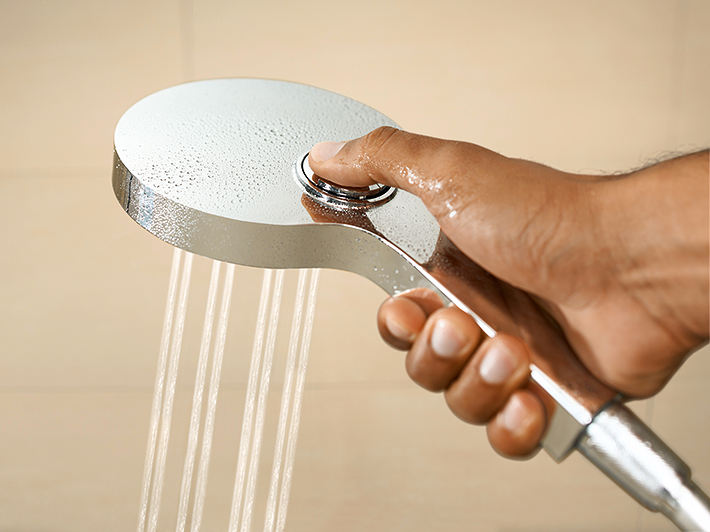 Jet
A focused circular spray which delivers a refreshing burst of water. Ideal for stimulating the skin or simply cleaning the bathtub or shower.