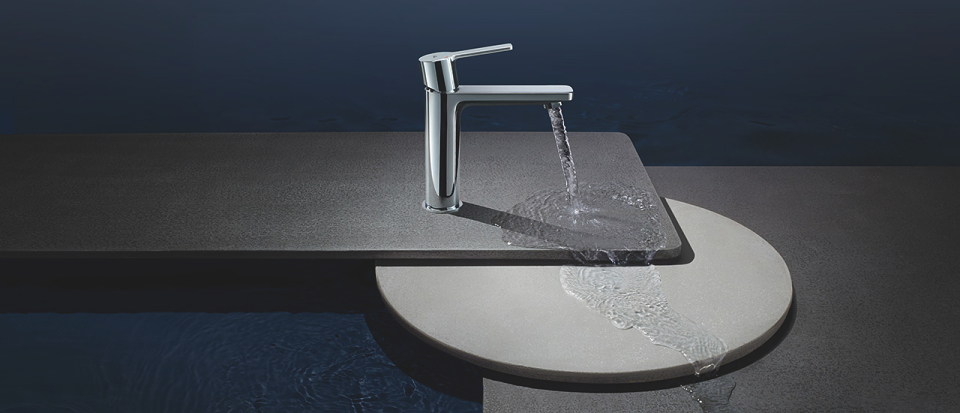 DESIGNED TO COMPLEMENT EVERY SHAPE
Sensual Minimalism
SENSUAL MINIMALISM
The cosmopolitan aesthetic of Lineare is minimal yet highly inviting. In keeping with the concept of minimalism, Lineare has been reduced to only the necessary elements to achieve the thinnest possible appearance. The line is based on a composition of two simple geometric structures - cylindrical bodies and thin rectangular forms of the handle and spout create beautiful harmonious compositions.
Experiencing Lineare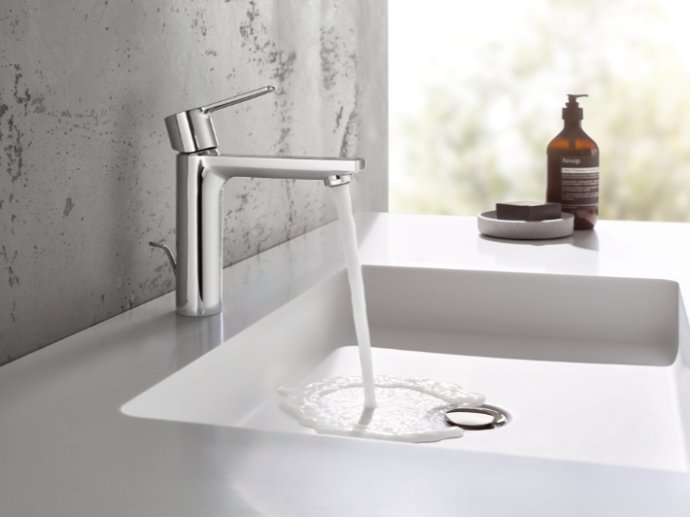 Matching round and square designs
The thin rectangular geometries of the spout and lever extend parallel from the pure cylindrical body. The spout has been moved up to achieve an elegant and lightweight appearance to create a product that perfectly fits in the modern architectural context. With thin proportions and pure composition of both round and square forms, Lineare offers ultimate flexibility when it comes to bathroom design choices.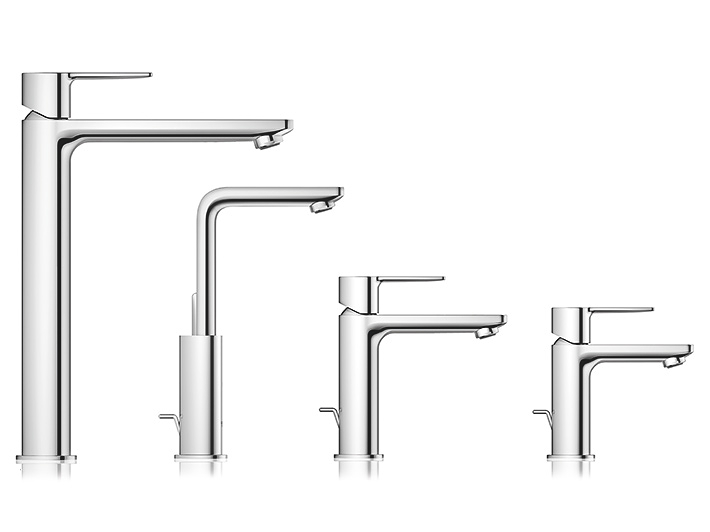 Types and sizes
From compact basin mixers ideal for small bathrooms and cloakrooms, to extra-tall pillar taps designed for chic vessel basins, GROHE Lineare contains a breadth of size options for schemes large and small. Bath spouts, shower mixers and bidet taps are all part of the collection, and with a choice of three contemporary and durable finishes, you can be sure to find to perfect solution for your bathroom with GROHE Lineare.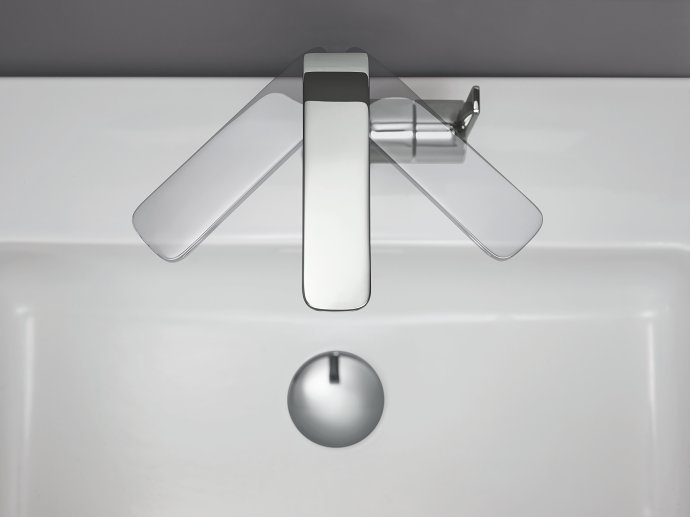 Features and benefits
Be confident that your GROHE Lineare tap will offer smooth, precise volume and temperature control for years to come, thanks to GROHE SilkMove cartridge technology inside. You can also opt for a water-saving option with the GROHE EcoJoy feature, which reduces water consumption without compromising on performance.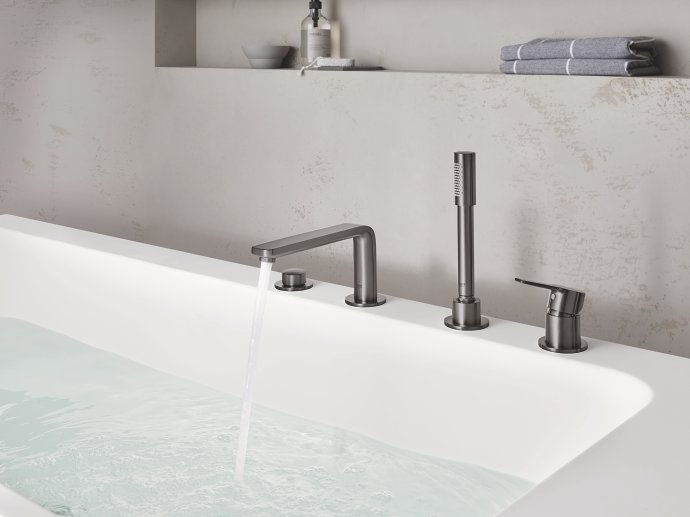 GROHE PVD - Unrivaled and scratch resistant
GROHE Lineare comes in three quality finishes – Brushed Hard Graphite, Supersteel and Starlight Chrome.
GROHE faucets are made to look as beautiful decades on as they did the day you first fell in love with them. The special recipe to success lies in our long-lasting surface quality. GROHE uses state-of-the-art technology to deliver exceptional quality finishes.
The physical vapour deposition (PVD) process ensures that the surface composition is three-times harder sophisticated stainless-steel finishes. As well as being harder, the surface is also ten times more scratch resistant, so it can be cherished for a lifetime.