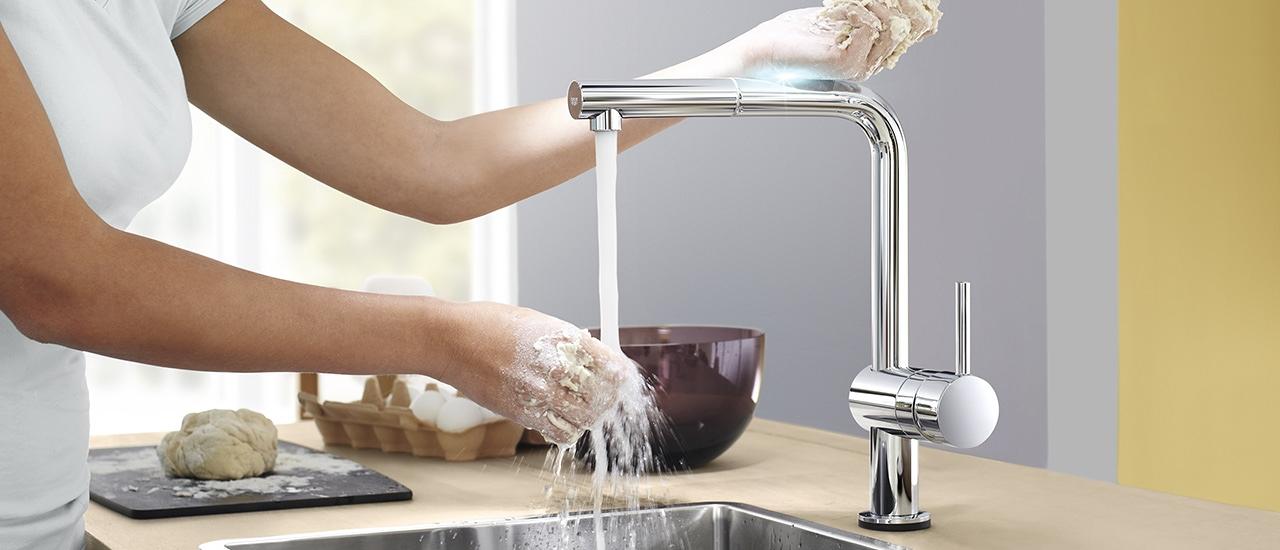 Minta Touch
Love at first touch
Modern, timeless, beautiful. GROHE's successful kitchen range Minta takes another step on with our latest innovation. The GROHE Minta Touch comes with a small but distinctive difference: with its EasyTouch technology, it instantly reacts to the slightest touch, letting you turn it on and off without leaving a mark. There is no need to use the lever if your hands are dirty from cooking. Just tap with the wrist or forearm for perfect control every time. This practical, hygienic technology is seamlessly integrated, meaning Minta retains the same gorgeous good looks as before. It's available as a curved C-shaped swivel-spout with pull-out mousseur spray or the striking L-shaped swivel-spout with pull-out mousseur - the choice is in your hands.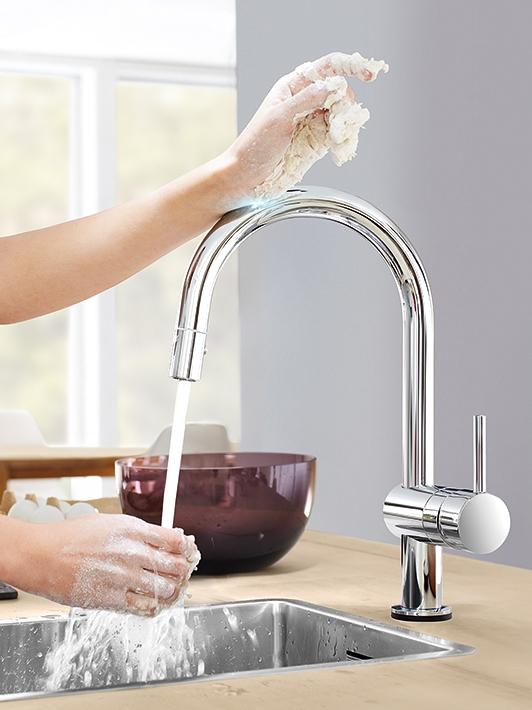 Clean and Hygienic
Your faucet stays clean when your hands are not:
Start the faucet with your forearm or wrist to avoid cross contamination and to keep your faucet clean.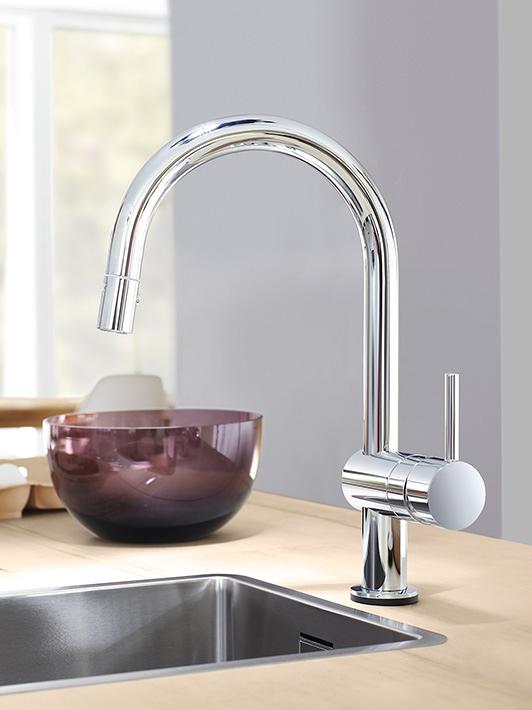 Fusion of Design and Technology
Invisible technology meets outstanding design.
Just touch the spout or body to turn the faucet ON or OFF.
If your hands are clean, simply hold it. You can adjust flow and the temperature with the lever. GROHE Minta Touch – a hybrid faucet that intelligently unites two operating functions.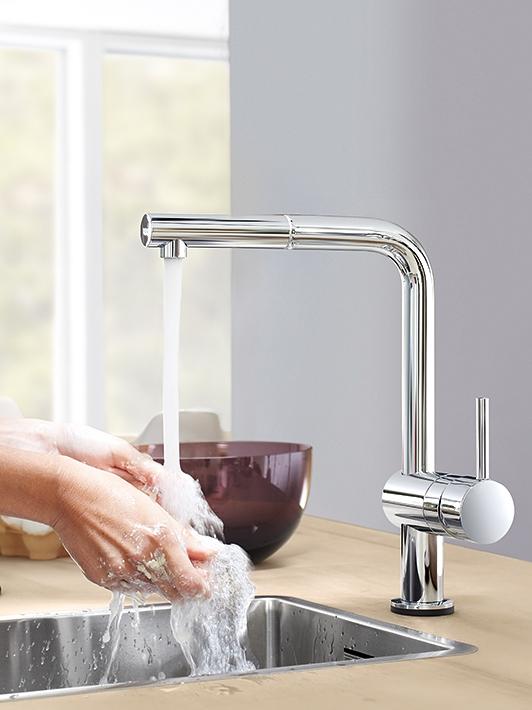 Modern, Timeless, Beautiful, Innovative
GROHE Minta, the top-seller in the kitchen fittings market, takes the next step on the innovation ladder.
Choose your mixer from the curved C-shape, the striking L-shaped swivel tubular spout and pull-out mousseur, or the moveable pull-out sprayhead.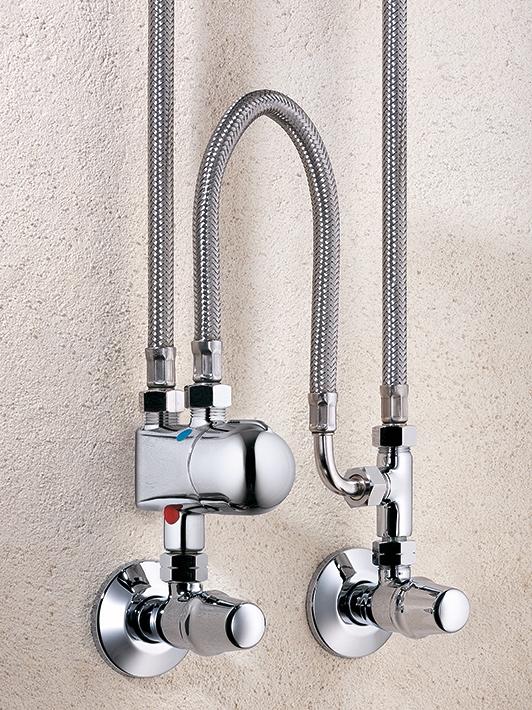 Safe for Children
The EasyTouch function is great for providing cold water. A simple upgrade that adds our thermostatic mixing valve, Grohtherm Micro, adjusts the water temperature with no risk of scalding.
Easy Installation
Installation is surprisingly easy. Just follow the easy steps shown in the installation video and the Minta Touch will be ready to use in no time.
Tipp: To view full screen mode, start the video and click on the button left of volume control.