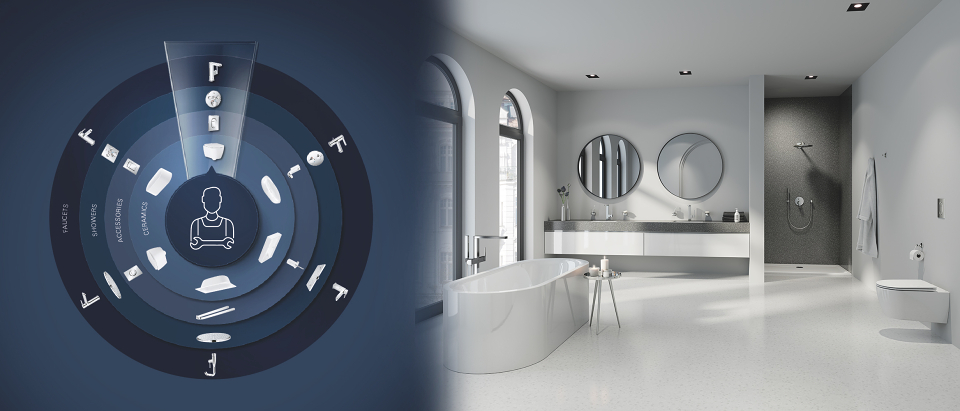 Your Choice. Your Mix.
Your Grohe Bathroom
Choose your bathroom that perfectly matches in form and function.
More than ever, the home is the center of life, a safe haven where people can forget the world around them.
Are you seeking for a new center of life? Or are you searching for an integrated bathroom concept that goes hand in hand with personal needs and individual style?
Then find the curated GROHE bathroom concept here. With Perfect Match, we offer product combinations that fit 100% in form and function. The faucet design matches the ceramic shape, the form of the shower system and even the accessories are complementing the harmony. All from a single source. It has never been easier to create a dream bathroom.
THREE STYLES FOR PERFECT BATHROOM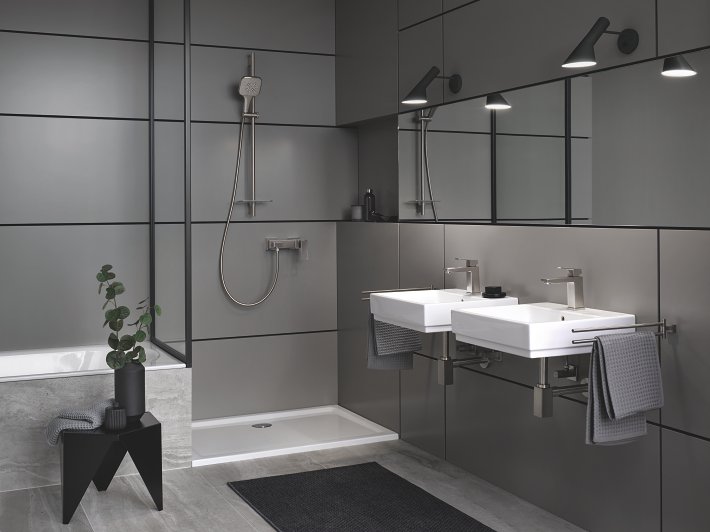 PERFECT MATCH: GROHE Eurocube – Contemporary Cubist Style
For lovers of cutting-edge, clean design, looking for a truly distinctive look for their bathroom, GROHE developped the Eurocube collection. Combined with the strong, minimalist lines of the GROHE Cube Ceramic, it creates a cool and contemporary bathroom atmosphere.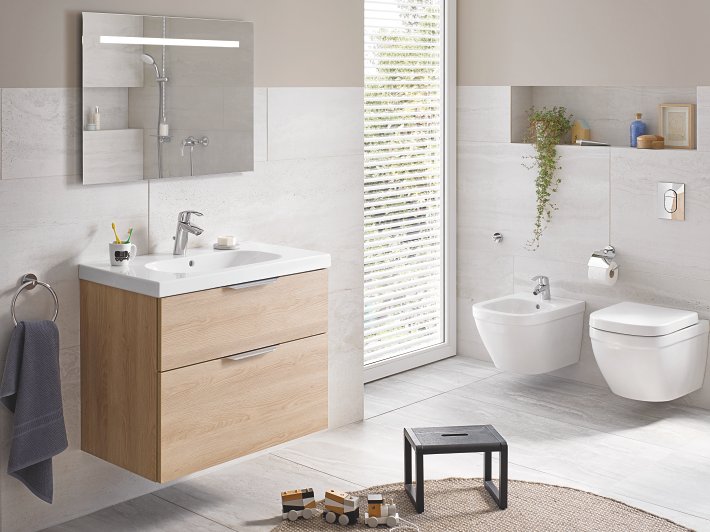 PERFECT MATCH: GROHE Euro – In tune with your lifestyle
Imagine a great looking bathroom which adapts effortlessly to your real life, whereyou start and end your day in a personal space. A bathroom which is both hugely practical but also fun and visually distinctive.
The EURO range has been specially designed to match up an excellent performance with and attractive price. You can enjoy a flexible and stylish bathroomday in, day out for the years to come.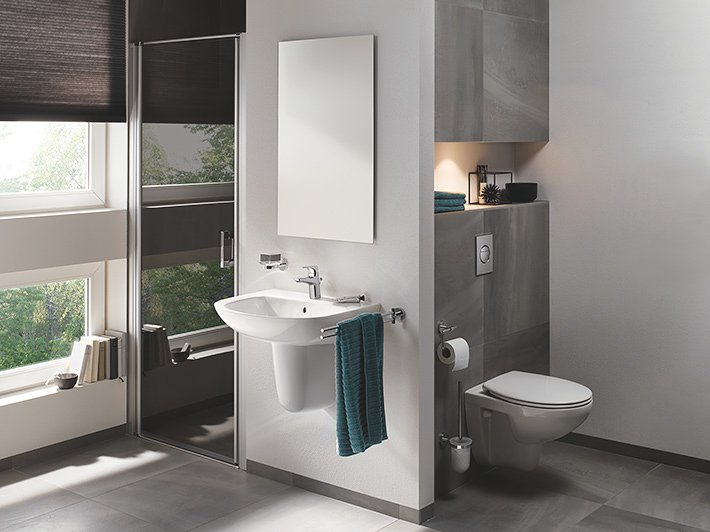 PERFECT MATCH: GROHE Bau – Versatility for a modern life
Every professional project needs a versatile design line that fits harmoniously into every bathroom interior. With its soft and round forms, BAU is the perfect choice for the bathroom interiors of hotels, offices and residential housing. Its contemporary style makes it the perfect solution for your project, suiting every taste.
BAU is a versatile all-rounder that offers state of the art technology. By making all toilets rimless we made sure users benefit from the highest hygiene standards. This range will most certainly make your project a success.