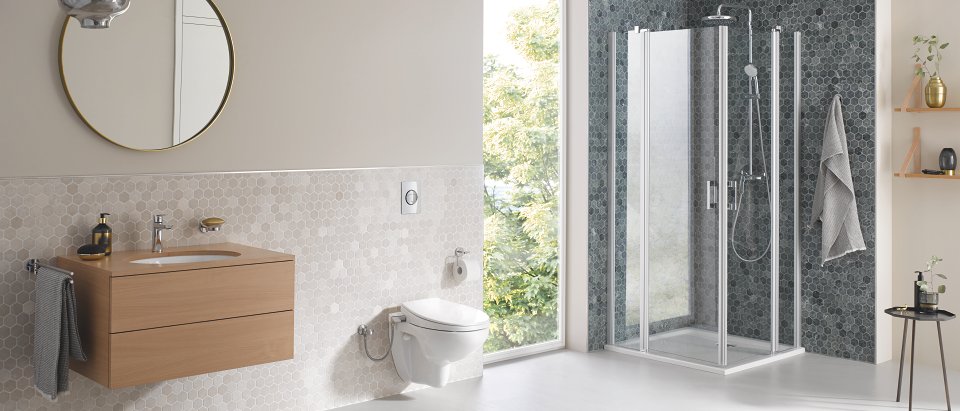 COMFORTABLE, SPOTLESS HYGIENE
THE SPLASH-FREE GROHE MANUAL BIDET SEAT
Close the bathroom door and what sort of experience do you expect? Comfort, convenience, no mess, no fuss and no worries about hygiene? At GROHE we agree. That's why the GROHE Manual Bidet Seat has been developed.
It offers a whole new standard of gentle personal cleaning, that gives complete peace of mind. Designed to fit your existing WC, the GROHE Manual Bidet Seat offers targeted personal cleansing via two separate spray heads. There is no danger of splashing or overshooting the bowl, and no water on the floor to clean up afterwards. The spray can be adjusted for your own comfort, and hygiene is assured thanks to a cleaning function.
The GROHE Manual Bidet Seat transforms your bathroom into a hygienic, convenient personal cleansing zone, where you can be gently cleaned in a relaxing, tailored experience that you control. Just take a seat and let the GROHE Manual Bidet Seat transport you to a cleaner, more comfortable place.
IT'S THAT SIMPLE: HOW THE BIDET SEAT WORKS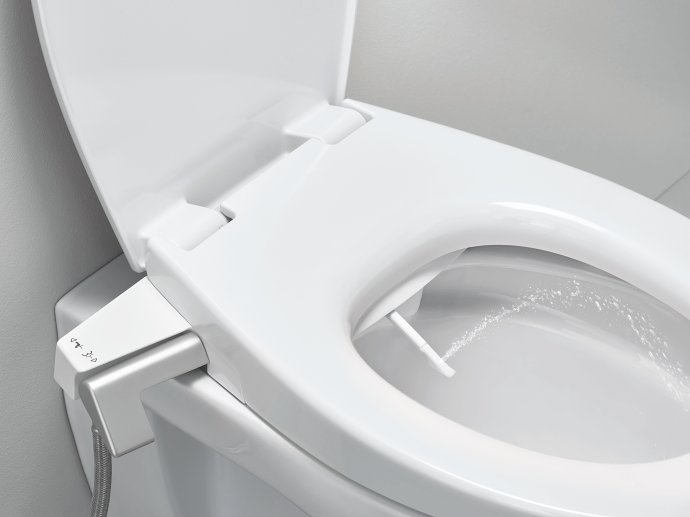 Rear spray
Precise personal cleaning
Adjustable spray strength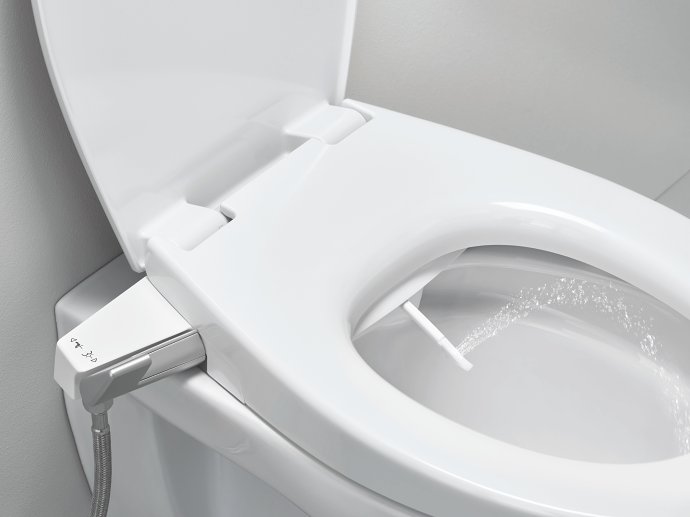 Lady shower
Separate spray arm for intimate feminine areas
Adjustable spray strength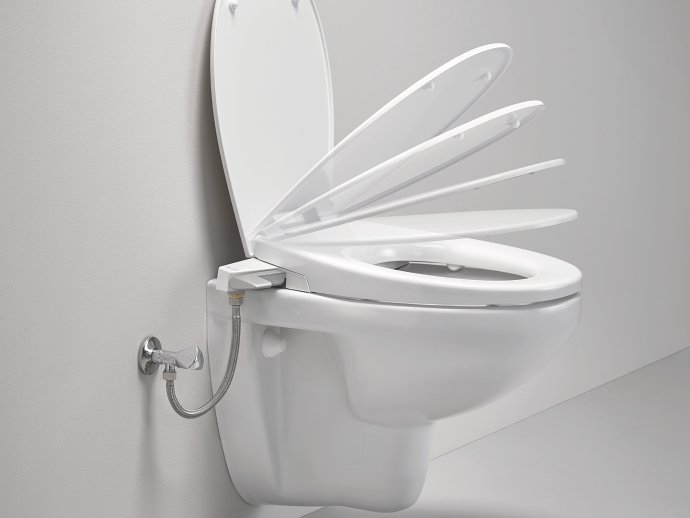 Soft close seat
Both seat and lid have a quiet Soft Close mechanism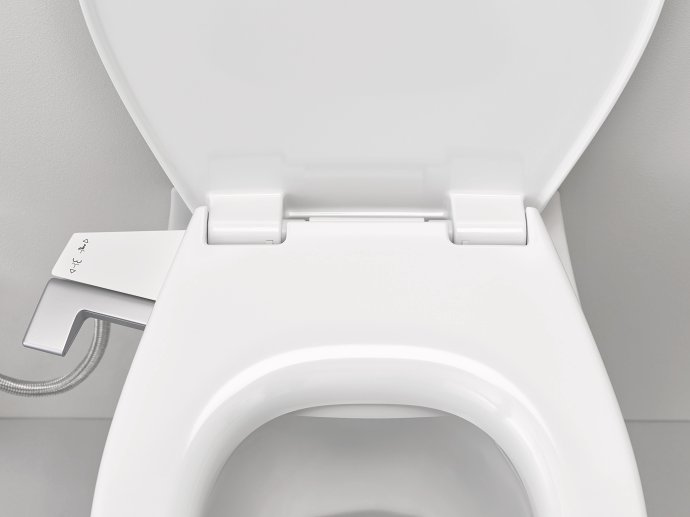 NOZZLE GUARD
Protects spray arms for extra hygiene
Cleaning function for spray arms
Spray heads can be cleaned before and after every use
Spray arms are made from anti-bacterial material
SEAT CONTROL LEVER
Within easy reach, the control lever can be found on the side of the Bidet Seat. The lever lets you select the spray function and adjust the water pressure to your comfort. Press the lever half down or raise it half up to activate the cleaning function of the spray arms. For the rear spray function press the lever completely down. For the lady shower function raise the lever completely up.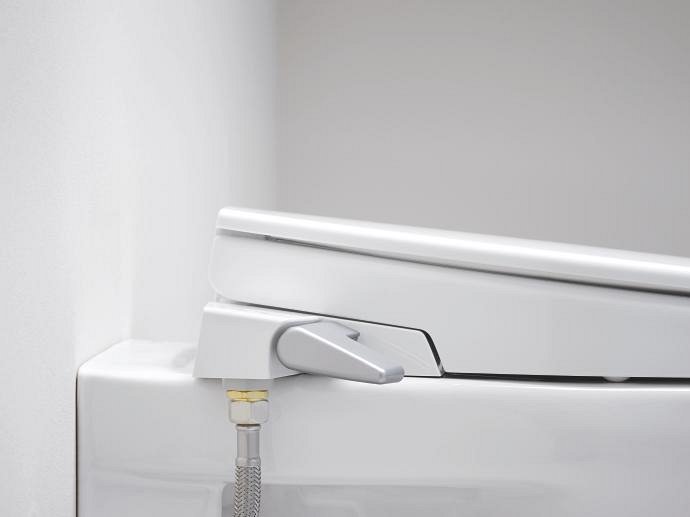 SELF - CLEANING POSITION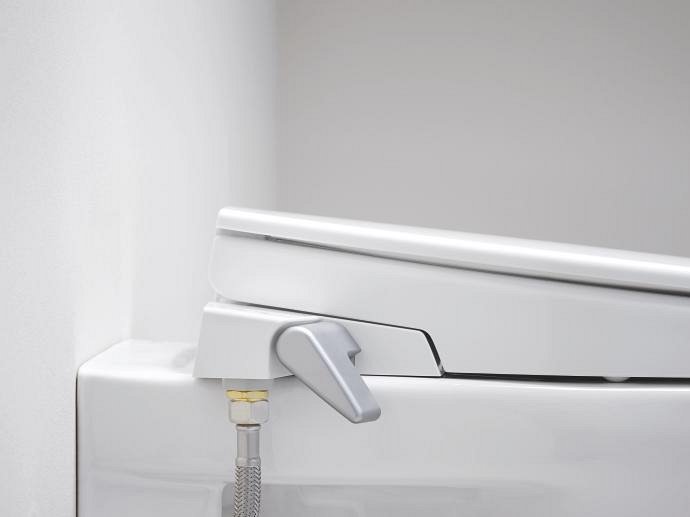 LEVER DOWN: REAR SHOWER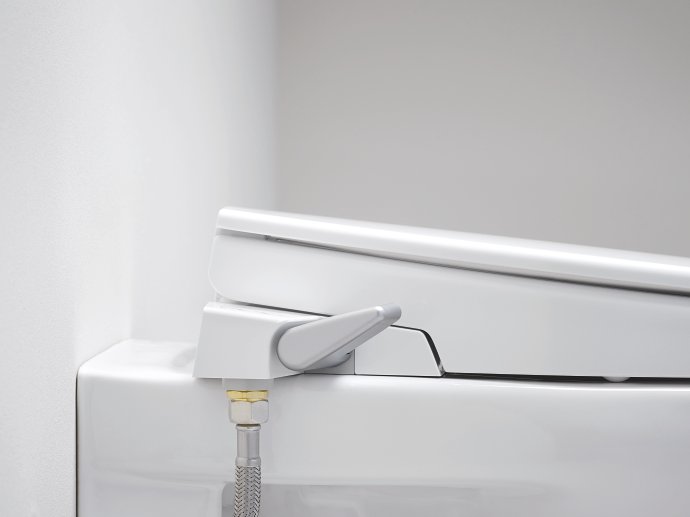 SELF – CLEANING POSITION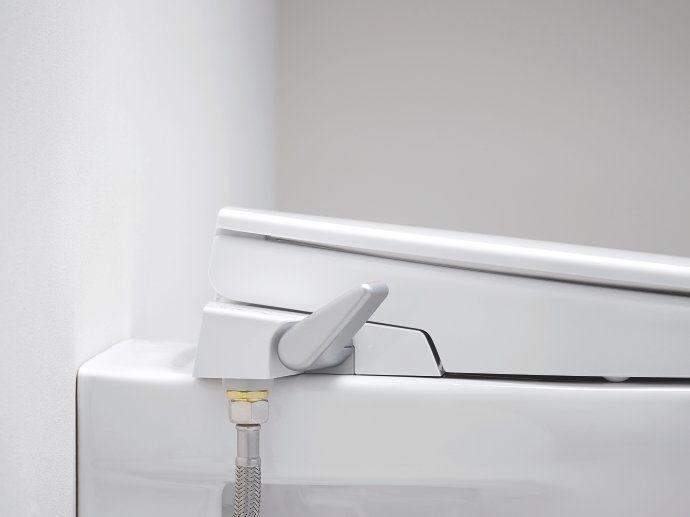 LEVER UP: LADY SHOWER
INSTALLATION
The Manual Bidet Seat can easily be installed with different water connection points.
Connection to the cistern water supply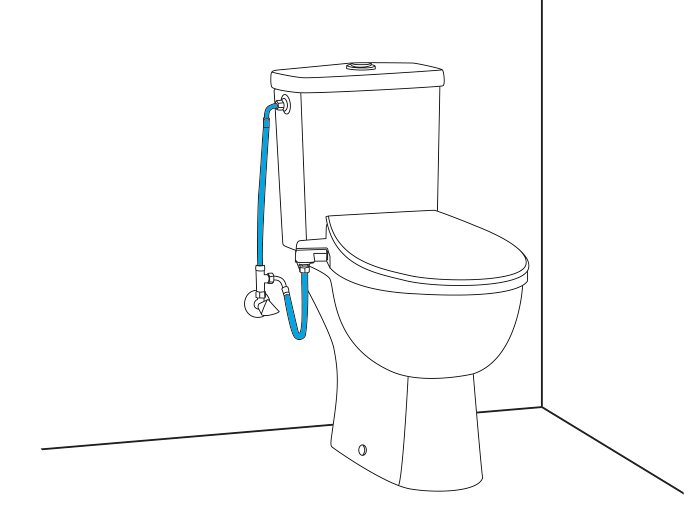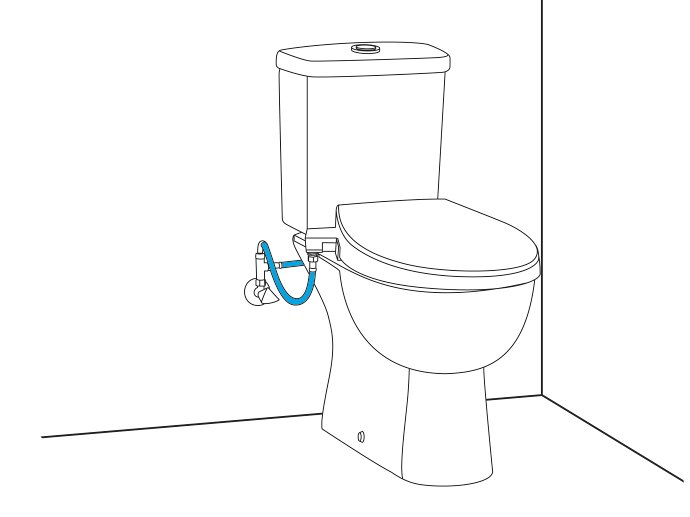 Connection from the water supply within the cistern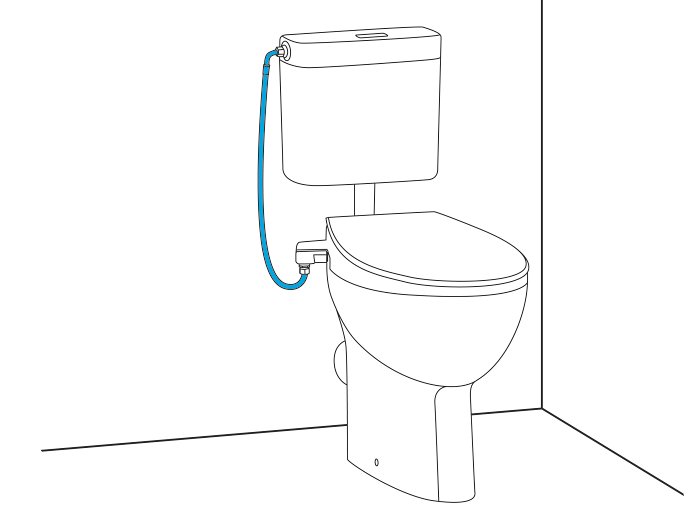 Connection from behind the wall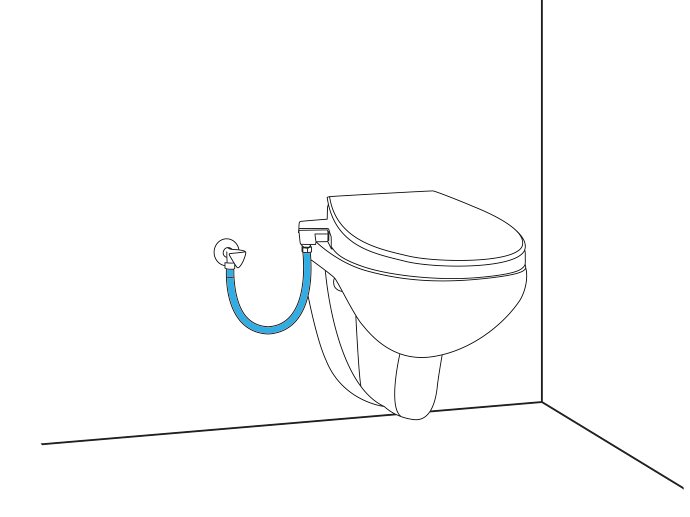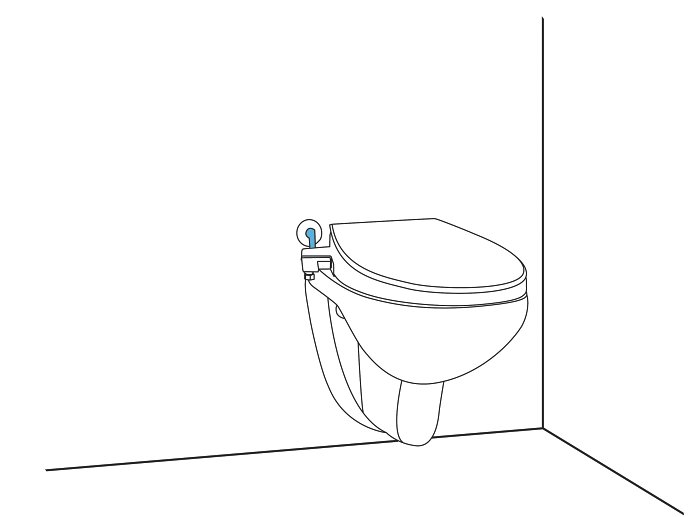 Connection from a trigger spray water supply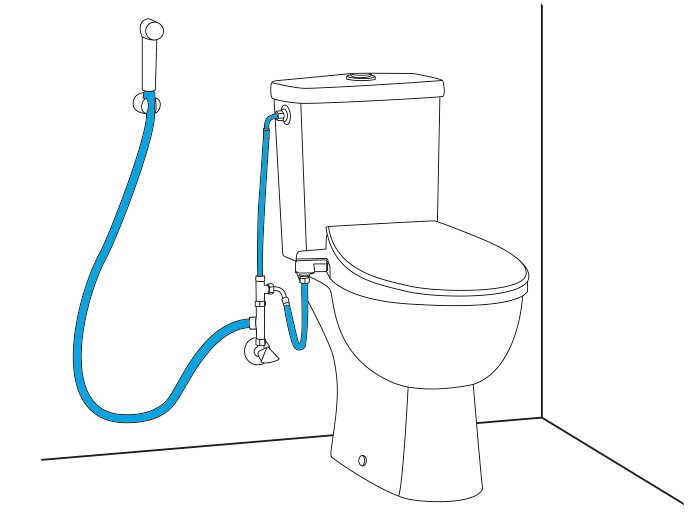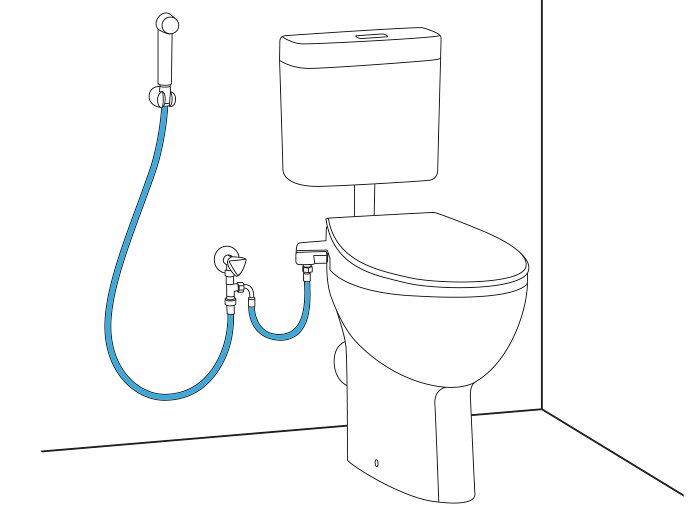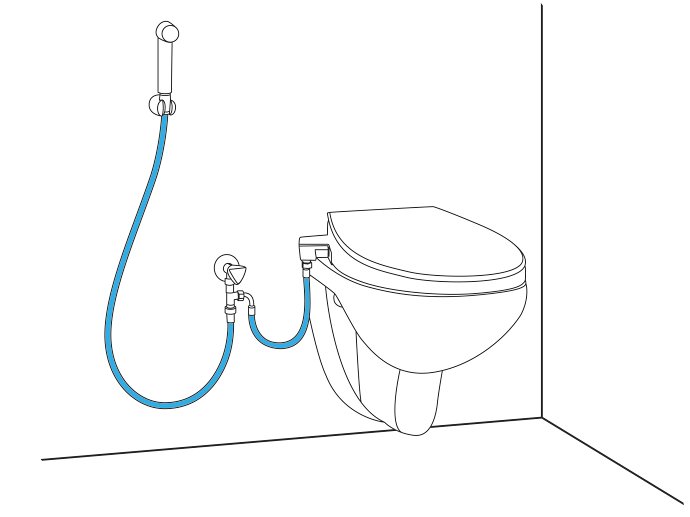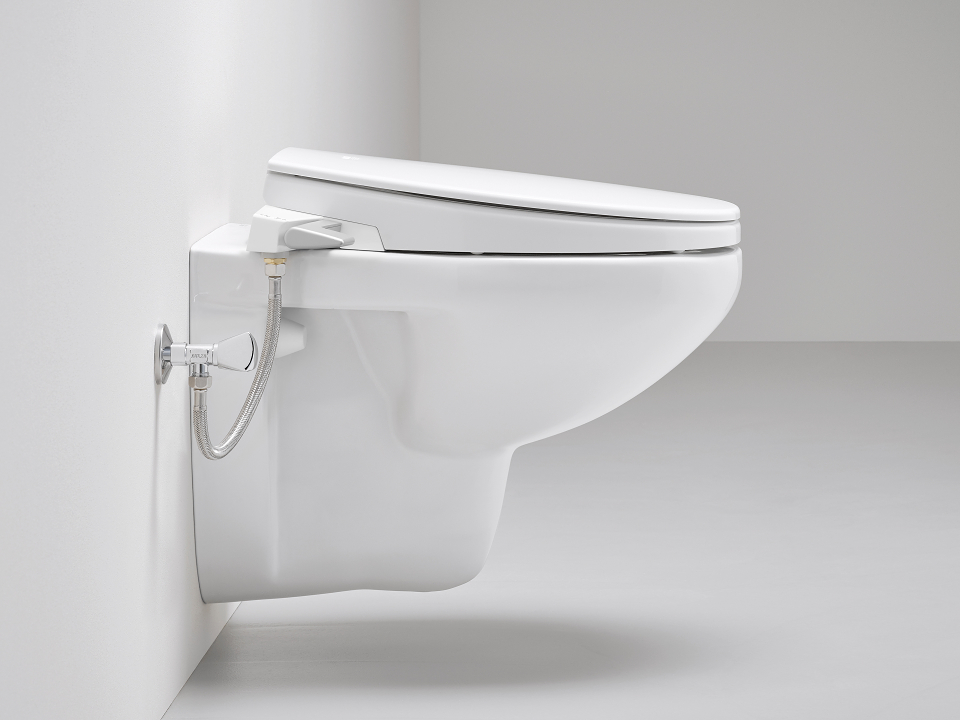 DESIGNED WITH YOUR COMFORT IN MIND
The GROHE Manual Bidet Seat transforms a simple toilet into a comfortable, hygienic place where personal care and cleaning are second nature. Attached to a WC ceramic, the seat doesn't require electricity – instead, the spray is operated by a side lever powered only by water pressure, putting the control at your fingertips for an effective but gentle cleaning experience. No mess, no splashes and no stress. Made from hardwearing Duroplast, the seat itself creates an elegant visual addition to the bathroom.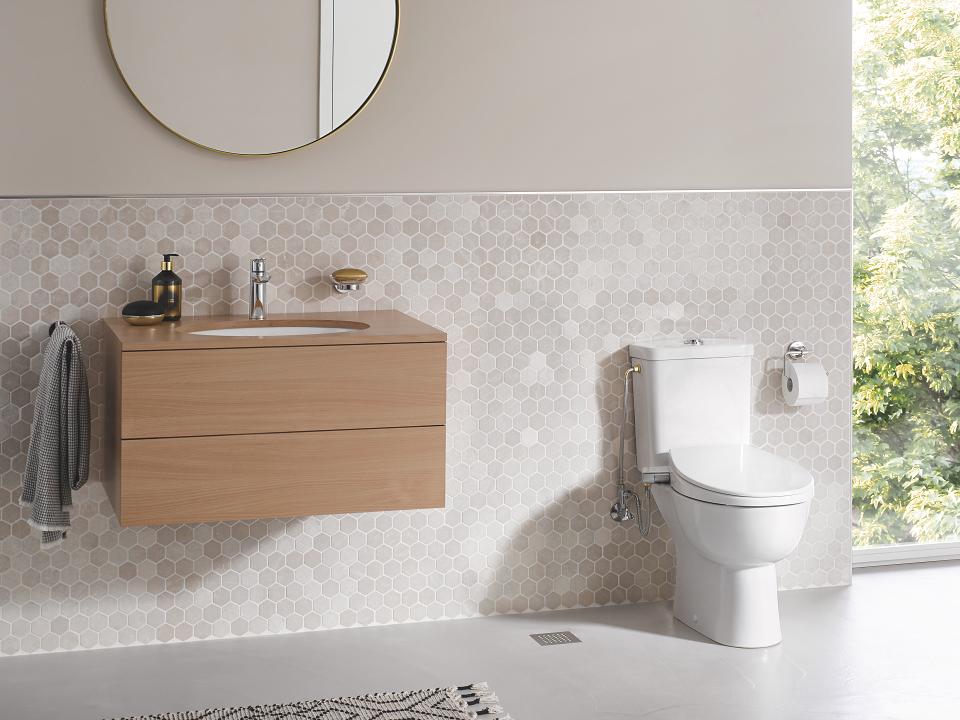 PERFECT MATCH
At GROHE we believe that a successful bathroom has harmonious design at its heart. It should be a space where every element works perfectly together, both in function and in form. With GROHE you can be confident that everything is a perfect fit, from ceramics to faucets to the smallest accessories. Our perfectly coordinated bathroom solutions ensure a design that is as distinctive as you are.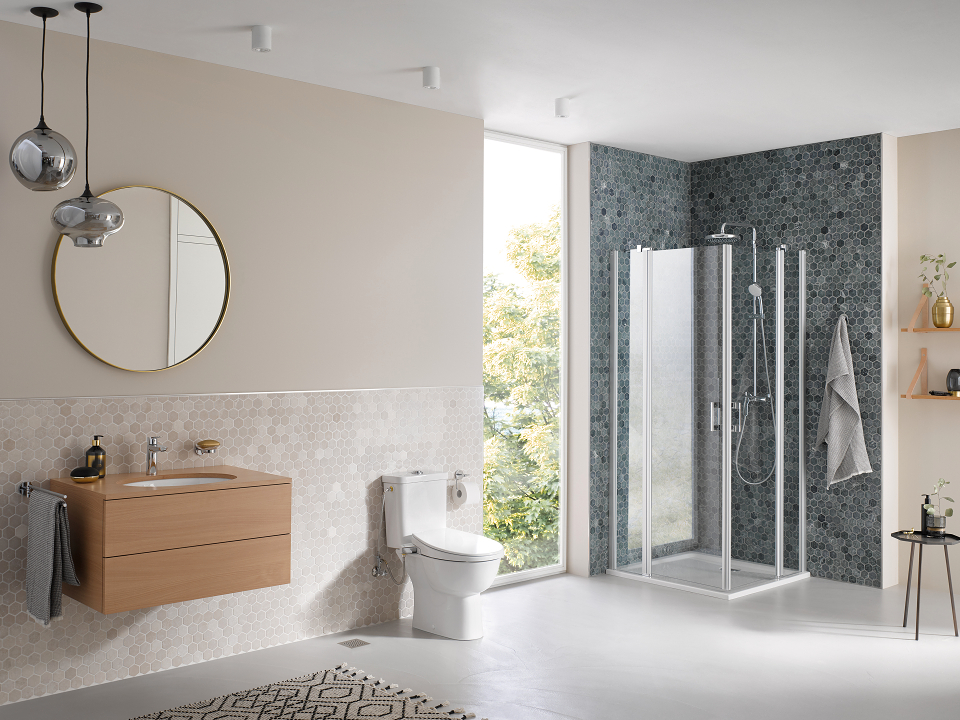 BAU CERAMIС
The GROHE Manuel Bidet Seat has been designed to fit with a wide variety of WCs. However, for a Perfect Match of form and function, GROHE recommends pairing it with the GROHE Bau Ceramic collection.
With its soft, round lines, Bau Ceramic is an attractive, contemporary range with everything you need to create an attractive modern bathroom, including basins and WCs. The range's tactile lines will work in complete aesthetic harmony with the Manual Bidet Seat, ensuring maximum comfort, performance and visual appeal.
You want to know if the Manual Bidet Seat fits on your current WC ceramic?